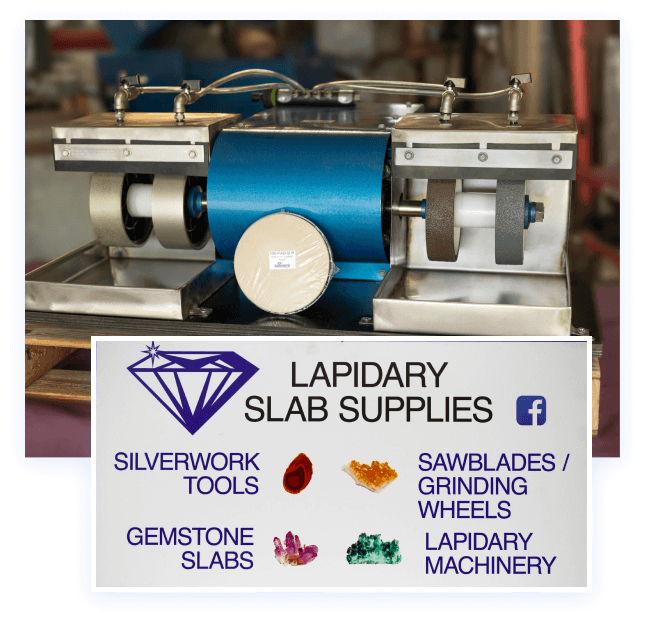 ABOUT US
Lapidary Slab Supplies
Lapidary Slab Supplies is a well-established and unique family-owned business located in Mackay (Pleystowe), Central North Queensland, and offers 25 years of lapidary experience.
Offering all types of custom-built lapidary machinery (including Flat Laps, Trim Saws, Grinding machines, tumblers, and large Power-fed Saws)
At Lapidary Slab Supplies, we're more than just a lapidary machinery supplier – we're passionate about gemstones and minerals and love helping people in the rock-hound communities around Australia. We offer very fair pricing and take great pride in providing quality products.
During the Gem show season (early July to October), we travel to most parts of Queensland, showcasing our beautiful, polished and raw stones and our extensive range of tools, accessories, and machinery. We always enjoy getting out and meeting new people in the industry and new hobbyists on the scene. So, if you're travelling in North Queensland, give us a call and pop in to say g'day!
In addition to our extensive range of tools and accessories, we also supply a wide variety of lapidary slabs, including beautiful green jade, jaspers, agates, sodalite, and many others. We also offer saw blades, diamond wheels and plates, dopping kits, templates, hammers, and just about all the silver work and faceting tools and accessories you could ever need! And remember the stunning crystals we source and proudly display and sell.
At Lapidary Slab Supplies, we specialise in quality products and pride ourselves in our self-designed and hand-crafted machinery. So, whether you're a seasoned lapidary professional or just starting, we're here to help you achieve your goals and create beautiful, one-of-a-kind pieces.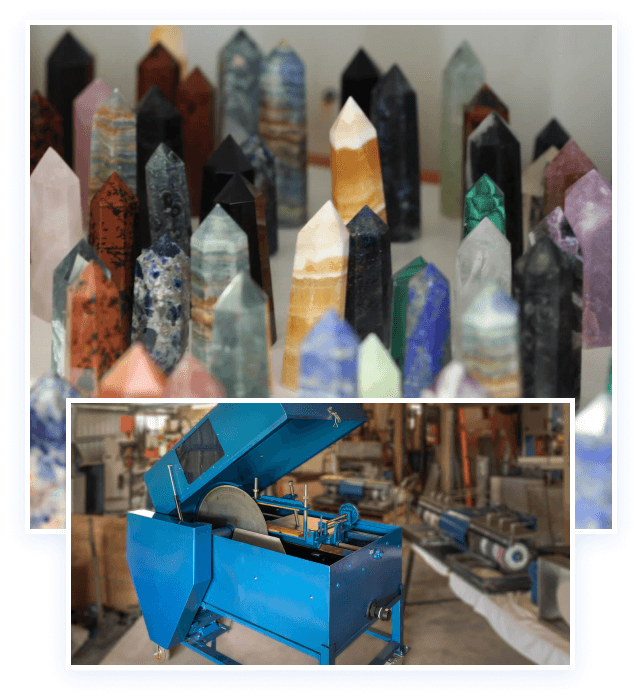 High-Quality Australian Manufactured Lapidary Machines
Rating on Facebook 5.0 (15 Reviews)
With our comprehensive inventory and commitment to quality, we strive to be your go-to lapidary supplier, providing you with the lapidary tools and supplies you need to unlock your creativity and achieve stunning results. Discover the convenience and reliability of our online store, or visit our physical location to experience the exceptional service that sets us apart as a trusted Lapidary supplier.